About Me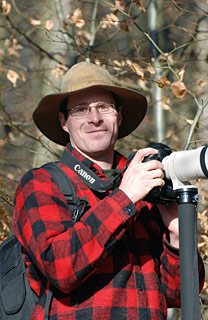 © Sascha Westermann
Photography has been a passion of mine for as long as I seem to be able to remember, however, I have decided to spare you my first photographic accomplishments for my own integrity. Starting with my first small plastic point and shoot film camera in my childhood to a more advanced supply of photographic equipment today, my fascination of such little detail as a dew drop on a leaf to a grizzly bear strolling through an alpine meadow has always kept me exploring, admiring and wondering. Growing up in Europe until my mid teens, I have come to appreciate what it truly means to still have wilderness, wildlife and undisturbed outdoor environments available to experience.
Having worked as a commercial pilot for a number of years has taken me all over western Canada, particularly British Columbia and Alberta. Seeing the world from a bird's eye view has only strengthened my passion for the great outdoors and hence my love for backpacking continues to take me into new territory, where I try to capture my experiences on "film" to share with you.
My photographs have won numerous competitions such as Best of Show at local art fairs as well as an honorable mention at the International Society of Photographers convention held in Las Vegas, Nevada.
Living on family-owned Big Bear Ranch in Horsefly, British Columbia, Canada on the edge of the beautiful Cariboo Mountains for the past 18 years has also taught me the importance of sustainable agricultural practices. With the ever increasing risk of genetically modified foods, ranch land being lost to residential development and larger quantities of chemicals being applied by the industries, the importance to save and protect our environment has never been greater. Through my photography, I also hope to raise awareness of these issues and promote environmentally and animal friendly local food production.
The goal of this webpage is to give you an idea of my photographic style, inspiring you to admire, respect and care for this spectacular world we live in. Happy ventures on your journey through life.
Florian