Monday, July 14th, 2008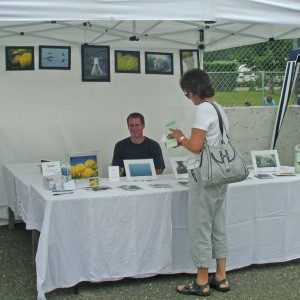 What a great way to celebrate the annual "Arts on the Fly" festival in Horsefly, BC. It was another huge success, drawing in people from close and far away. Over the course of two days, different musical performers kept the crowd entertained and artists showcased their work from clothing items, jewelry, and paintings to anything else imaginable. I displayed some of my prints and cards and have to say that it was a successful day. Thanks for all the great support and wonderful comments I received.
I am also proud to announce M. Ranger from Williams Lake, BC as the winner of the draw for one of my prints. Congratulations!